Our vacuum truck services, available 24/7, 365 days-a-year, are managed by our team of trained and licensed professionals.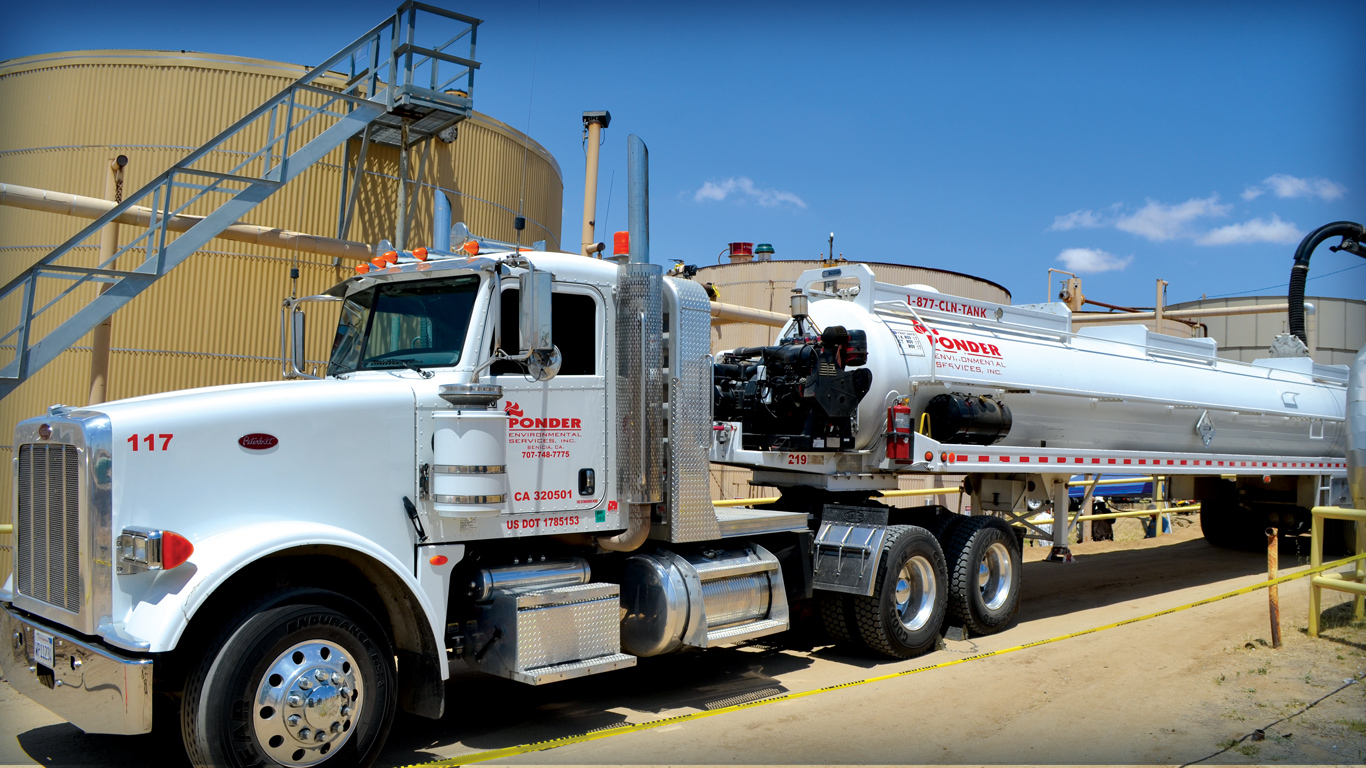 Ponder Environmental offers scheduled and emergency industrial vacuum services of dry and fluid materials, including:
Solids
Oil Sludge
Liquids
Mud
Water Removal
Tank Cleaning
Ponder Environmental's fleet of well-maintained vacuum trucks and tankers, all meeting stringent D.O.T. requirements, include:
50 bbl. (2,100 US gal.) Vacuum Truck
70 bbl. (3,000 US gal.) Vacuum Truck
120 bbl. (5,000 US gal.) Vacuum Truck
Ponder Environmental disposes all vacuumed materials in compliance with smart environmental practices and in compliance with all regulatory requirements.
Professional vacuum services are provided at all venues, including:
Refineries
Pipelines and Terminals
Ports and Waterways
Utilities
Manufacturing
Government Facilities
Healthcare
Automotive
Pulp and Paper
Food and Beverage
Specific applications include:
Storage Tanks
Sewers
Sumps
Vaults
Drains
Pipes
Digesters
Pits
Basins
Our Vacuum Services Include:
Dry and Fluid Materials
Range of Trucks and Tankers
24/7 Dispatch
Stainless Steel Tankers (ASME Code DOT Certified)
Vacuum Tanks (ASME Code DOT Certified)
Vacuum Excavator Trailers
Waste Management Services
Sampling, Profiling and
Manifesting