Ponder Environmental features the equipment and trained personnel necessary to offer a range of waste management services throughout Northern and Central California.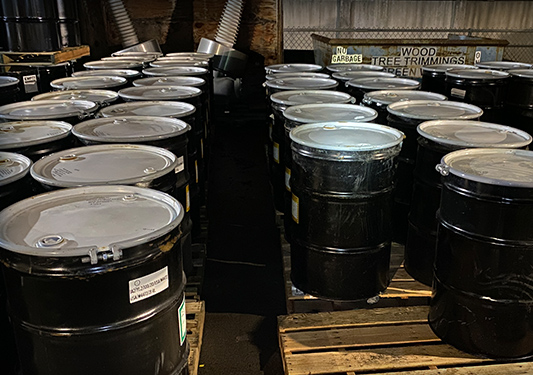 Identifying, transporting and disposing of waste in accordance with all applicable laws and regulations is essential to operating a successful manufacturing facility or construction site.
Ponder Environmental is a full-service contractor that offers the expertise, resources and equipment necessary to properly manage industrial waste.
From field sampling to transporting and managing hazardous and non-hazardous waste, Ponder Environmental offers a complete range of services and equipment that are ideally suited for your particular project.
Contact your local Ponder Environmental office when you need to transport and dispose of drummed waste, contaminated soil, petroleum products, hazardous and non-hazardous liquids and solids, recycling materials and waste tires.
Transportation Equipment
Vacuum Trucks
Roll-Off Trucks
Box Trucks
Stake Bed Trucks
53' Dry Van
48' & 53' Flat Bed Trailers
Transportation Services
Drummed Waste
Totes
Transformers
Lab Packs
Contaminated Soil
Waste Water
Oil Water
Petroleum Products
Hazardous Liquids (RCRA & Non-RCRA)
Hazardous Solids (RCRA & Non-RCRA)
Non-Hazardous Liquids and Solids
Universal Waste
Recycling Materials
Drilling Fluids
Drilling Mud
Waste Tires
Our Waste Management Services Include:
Field Sampling
Third-Party Analytical Reports
Waste Profiling at Disposal Facilities
Transportation and Disposal
e-Manifest Submissions
Shipping Documents
Manifest & Labels
DOT Waste Storage Containers: Drums, Boxes, Totes & Bins